We believe the sustainability of the world's lagoons requires people – that is, local communities – to work with policymakers and practitioners.
The Resilient Lagoon Network (RLN) was developed to link researchers, policymakers, and practitioners to lagoon communities, providing a platform to share experiences and understand key challenges. We bring together cross-disciplinary expertise and practice to build the multiple perspectives and broad understanding needed to respond to the problems of lagoon communities. We aim to provide a framework to develop, test, and share solutions that will address the development challenges of these rapidly growing and increasingly vulnerable coastal environments and communities. This participatory approach provides the connections and shared understanding required to build long-term resilience in these communities. The network started with a focus on West Africa. However, lagoons are common in tropical and sub-tropical coastlines and our goal is to grow the network across the Global South.
We hope to give lagoon communities a voice and encourage them to participate in the co-creation of adaptations to halt their environmental, societal and economic decline.
Our academic core
The team at the heart of the RLN draws from academia in the UK and Africa. Our researchers and experts specialise in fields such as geoscience, ecology, coastal engineering and management, development studies, public health, and social and economic geography.
We represent institutions including the Universities of Derby, Portsmouth, Oxford and Ghana-Legon; the University of Education, Winneba; the Ghana Forestry Commission; the Institut de Recherches Halieutiques et Océanologiques, Bénin; Yaba College of Technology, Lagos; and the University of Lagos.
With further partnerships in Asia and the South Pacific, the RLN is already building its global reach. We see collaboration with stakeholders in countries on the OECD's DAC List of ODA Recipients as key to enhancing the resilience of lagoon communities worldwide.
Network goals:
---
To unite researchers, practitioners, policy-makers and stakeholders in a network to understand the problems facing coastal lagoons and the communities they support.
To provide a participatory platform that allows stakeholders to share expertise, experiences and best practices for building resilience in coastal communities.
To support the development of a global coastal-focused research community that can respond to a broad range of funding calls, develop successful funding bids and launch coastal focused projects that improve resilience of lagoon communities and support environmental sustainability of lagoons.
To develop a framework for addressing the challenges faced by West African coastal lagoon communities that can inform coastal management and decision-making in the Global South.
To build a community of researchers and grow research capacity in West African partners and beyond that supports high-quality, internationally excellent research related to coastal issues .
Network members
Co-lead: Dr Sian Davies-Vollum
Associate Professor of Geoscience and Head of School of Built and Natural Environment,
University of Derby
---
Co-lead: Prof. Isaac Boateng
Dean, Faculty of Business Education,
College of Technology Education, Kumasi, University of Education, Winneba (UEW), Ghana
---
Dr Debadayita Raha
Lecturer in Development Geography,
School of Built and Natural Environment, University of Derby
---
Dr Funmilayo Doherty
Chief Lecturer, Department of Biological and Science, Environmental Biology unit,
Yaba College of Technology, Lagos, Nigeria.
---
Dr Esther Yebiah Danso-Wiredu
Senior Lecturer, Department of Geography Education,
University of Education, Winneba, Ghana
---
Dr Zacharie Sohou
Director, l'Institut de Recherches Halieutiques et Océanologiques
---
Professor Kwasi Appeaning-Addo
Director Institute for Environment and Sanitation Studies,
University of Ghana-Legon
---
Dr Andrews Agyekhumene
Lecturer, Marine and Fisheries Science,
University of Ghana-Legon
---
Dr Idowu Aneyo
Department of Zoology, Ecotoxicology and Conservation Unit,
University of Lagos, Akoka, Nigeria
---
Amolegbe Oluwatosin Aishat
Department of Biological Science,
Yaba College of Technology, Lagos, Nigeria
---
Dr Georges Degbe
Researcher, l'Institut de Recherches Halieutiques et Océanologiques, Benin
---
Dr Steve Mitchell
Senior Lecturer in Hydraulics, School of Civil Engineering and Surveying,
University of Portsmouth
---
Dr Sarah Hemstock
---
Dr Anne Danby
Course Director, School of Built and Natural Environment,
University of Derby
---
Dr Steve Puttick
Associate Professor of Teacher Education, Department of Education,
University of Oxford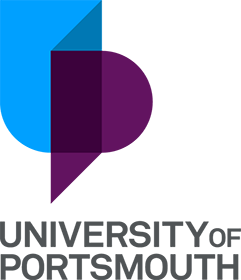 The development of the Resilient Lagoons network was supported by GCRF networking grant GCRFNGR7_1255