Working together to secure the future of lagoons
Why lagoons need our attention
Lagoons provide resources that are essential to the livelihood, wellbeing and health of the communities around them including the source of water for washing, fish for food and market and wood for use as building material and cooking fuel.
About Us
---
We believe the sustainability of the world's lagoons requires people – that is, local communities – to work with policymakers and practitioners.
The Resilient lagoon network was developed to link researchers, policymakers and practitioners to lagoon communities, providing a platform to share experiences and understand key challenges. We bring together cross-disciplinary expertise and practice to build the multiple perspectives and broad understanding needed to respond to the problems of lagoon communities.
Challenges & Solutions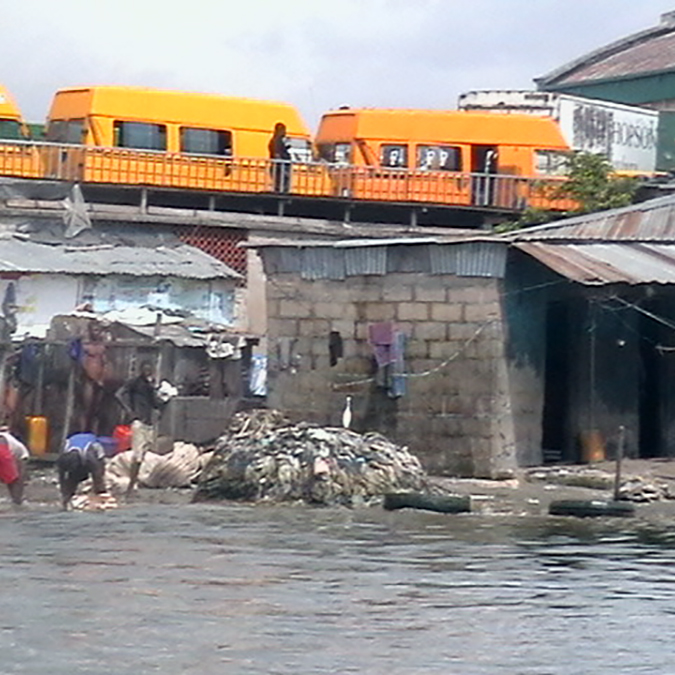 A complex set of inter-connected challenges threatens the very existence of lagoons and the people that live around them.
Population growth has placed increased pressure on lagoon resources. The lack of sanitation facilities causes water pollution and health risks. Sea level rise has eroded coastal land and increased flood risk.
---
Get involved
If you want to find out more about lagoons and updates on our work then sign up to our mailing list here:
Impact
---
About Lagos lagoon There are about ten Lagoons in Lagos State, with the Lagos and Lekki lagoons being the major …
About Muni lagoon The Muni Pomadze lagoon is situated on Ghana's central coastline, 60 km west of Accra. The lagoon …
Latest News
---
RLN co-lead Professor Sian Davies Vollum gave seminars on the management framework for lagoons that the network have developed. RLN members Dr …
RLN members visited lagoon stakeholders and communities to understand the key issues for lagoon sustainability. They visited Lagos, Epe and Lekki …
The Resilient lagoon Network were honored to be invited by AMS to discuss how we used our GCRF award to build our network at an induction event for …